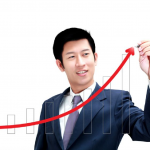 We provide a series of bond indexes for Malaysia and Singapore covering the government and corporate sectors.
The bond indexes cover conventional and sukuk as well as a wide variety of maturity groupings.
Our indexes are locally recognised with targeted liquidity filters.
So you can be confident your benchmark needs can be meet.
UOB SGS Bond Index Announcement
Quant Shop Pty Ltd and United Overseas Bank Limited (UOB) will discontinue the UOB SGS Index* with an Effective Date of 1 June 2017.
Launched in 1999, the UOB SGS Index has provided investors and portfolio managers a reliable benchmark for Singapore Dollar-denominated bonds. Over the years, the Index has gained wide usage in the Singapore fixed income market.
With the discontinuation of the Index, Quant Shop is recommending the transition to the Singapore Fixed Income Indices (SFI) which is jointly developed by Thomson Reuters and Singapore Exchange (TR/SGX).
Information on the SFI:
The SFI Indices were launched in 2013 and consist of over 60 government, statutory board and corporate bond indices for the Singapore market. SFI is recommended for the following reasons:
Extremely high correlations between UOB SGS Index and TR/SGX SFI Government Bond Index
Broad coverage of statutory board and corporate bonds as well as Singapore Government bonds
Independent bond price source via Thomson Reuters Evaluated Pricing Service
Transparent, rule-based methodologies which adhere to the IOSCO principles for financial benchmarks
UOB will become one of the contributors of prices for the SFI Government Bond Indices
Simple, flexible commercial and access policies for users
SFI Index history dating from 2009
Underpinned by Thomson Reuters' and SGX's commitment to promote the debt capital market in Singapore.
Existing users of UOB SGS Index may contact TR/SGX to request for more information and free trial access of SFI.
For queries on UOB SGS Index, please contact:        For queries on SFI, please contact:
Larry Shepherd                                                      Philippe Shah
Email: Larry@Quantshop.com                          Email: Philippe.shah@thomsonreuters.com
Tel:+61299395655                                                Tel: 6403 5715 / 8161 1568
Simon Karaban
Email: Simon.karaban@sgx.com
Tel: 6236 8916 / 9710 6889
*UOB SGS Index is calculated by UOB and Quant Shop Pty Ltd.